Animoca Brands joins Coincheck to grow Japan Web3
The Idea Trader is dedicated to spreading interesting ideas and current news to readers and interested parties. This blog contains opinions and insights for ideas and investment opportunities and is not intended as advice for investing.
To grow its Japanese Web3 market, the giant of the video game industry, Animoca Brands, has teamed up with Coincheck, a Japanese digital asset exchange and non-fungible token (NFT) marketplace.
Animoca Brands press release on October 4 that it has extended its cooperation with Coincheck NFT marketplace. Now, distribution and community building in the Japanese market will be handled by Coincheck NFT marketplace, with Animoca Brands handling intellectual property and content creation.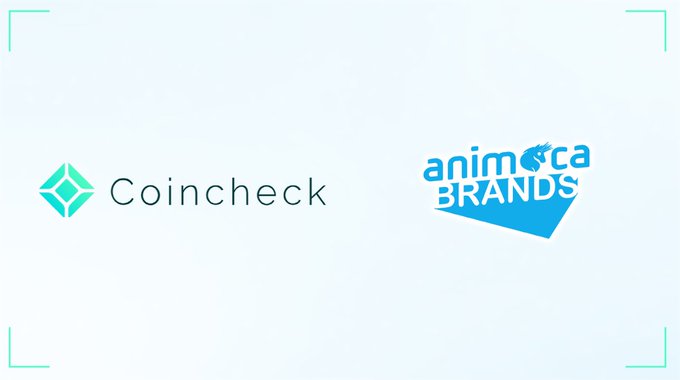 Overview of the Animoca Brands
With more than 380 assets in its portfolio, Animoca Brands is a market leader in blockchain gamification and digital entertainment. The Sandbox, Crazy Kings, and Crazy Defense Heroes are just a few of the many things the firm has created.
Additionally, Animoca Brands creates digital goods using well-known IPs including Disney, WWE, Snoop Dogg, The Walking Dead, Power Rangers, MotoGPTM, and Formula E.
Animoca Brands seeks to expand its Web3 market in Japan
As a result of the stronger cooperation, Animoca brands expects to expand its portfolio in the Japanese market by using Coincheck's market capabilities. The co-founder and chairman of Animoca Brands, Yat Siu, made the following statement on the new partnership:
"It is a privilege to enhance our collaboration with Coincheck and deliver more premium NFT, metaverse and gaming projects to the mainstream audience in Japan. We have built up a deep and trusted relationship through several open metaverse projects and we look forward to working together even more closely in the future."
The managing executive of Coincheck NFT marketplace, Kensuke Amo, has also voiced his delight at the company's renewed collaboration with Animoca Brands. He stated:
"We are very pleased to be working with Animoca Brands, a leading company in the NFT industry, to advance mass adoption based on the trust we have built up over the years. By strengthening our partnership, we hope to be a bridge to the Japanese market for both NFT and fungible token projects to boost the Web3 industry."
Numerous NFT projects from Animoca Brands have already been published on the Coincheck NFT marketplace, including Otherdeed NFTs and LAND NFTs in The Sandbox. To encourage broad acceptance in Japan, the two businesses will keep collaborating.
Thanks to Dominic Kimani at Business 2 Community whose reporting provided the original basis for this story.